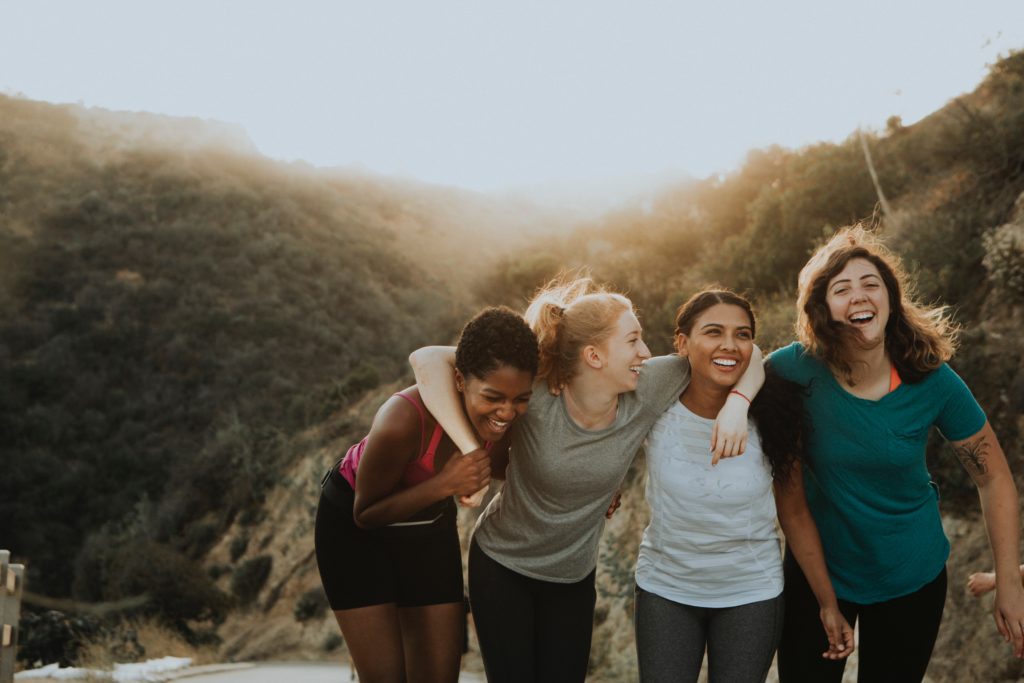 The number of Americans ages 65 and older is projected to nearly double from 52 million in 2018 to 95 million by 2060. 26% of men and 18% of women 65+ will still be in the workforce.
Are you ready?
1) Live An Active Life
The key is to stay active, so do something you will enjoy. If you are not the type of person who will stick to a regular gym routine, go for a walk or ride your bike. Try to incorporate aerobic, balance and muscle-strengthening activities into your routine. We recommend that you engage in at least 150 minutes of moderate-intensity or 75 minutes of vigorous aerobic activity a week.
2) Eat Healthy Foods
Eat nutrient-dense foods like vegetables, fruit, and whole-grain foods. Avoid sugar and highly processed food which are linked to obesity, diabetes, heart disease, cancer and the acceleration of the skin aging process.
– Some of the most nutrient-dense foods are: Salmon, Kale, Garlic, Blueberries and Dark Chocolate (cocoa).
3) Maintain your Brain
You exercise your body to stay in shape, why do we never think of exercising our mind to keep it sharp? Learn a new hobby, join a meet-up group, play online strategy games with lumosity.com, or websudoku.com to continue stimulating the brain. Don't wait! It's never too early to begin working on your brain health. Start early and do it continuously to protect your brain.
4) Keep in Touch with Loved Ones
It is very important to maintain communication with your loved ones. Schedule a regular time to chat with your friends and family. Studies show that people with positive relationships are at lower risk of developing dementia.
5) Get Enough Sleep
 Sleep-wake cycle can change due to age, lifestyle, or health conditions. Plus your body's chemicals and hormones are a factor. Make sure you develop a regular sleep schedule and keep your bedroom dark and noise-free, avoid watching television or surfing the internet while in bed. Your sleep goal should be 7-9 hours nightly.
6) Reduce Stress
We cannot entirely avoid stressful situations but we can learn better techniques to cope with stress. Try relaxation techniques, such as circular breathing, yoga, or mediation.
– Inner Balance-Heart Math App is a great way to practice your relaxation techniques while tracking your progress.
7) Practice Prevention
Less than 1% of U.S. healthcare dollars are spent on prevention to improve overall health. Be proactive! Ask our providers which supplements are right for you then purchase these items from Fullscript (and receive 10% of your order!)
8) Take Charge of Your Health
Congratulations! You've taken the first step to a better, healthier life. CHI will continue to help you improve your health through education, inspiration, and access to the most up to date healthcare services. If you want to learn more about our services to help support any of these key tips, just ask any CHI team member.