Advanced aesthetics and professional skincare for outstanding, youthful, natural looking results.
We use non-invasive to minimally invasive cosmetic procedures combining the latest science-driven technologies with the most advanced injection techniques to rejuvenate, repair and restore the skin. The gratification we receive from our clients is incredibly rewarding for us as aesthetic professionals. We know that the exceptional aesthetic treatments we offer positively impact our clients outer beauty, but also their overall wellbeing, because we witness it everyday.
Advanced aesthetics and professional skincare.
We use non-invasive to minimally invasive cosmetic procedures combining the latest science-driven technologies with the most advanced injection techniques to rejuvenate, repair and restore the skin.
Some of the first signs of aging that we notice are small vertical lines between the brows and fine wrinkles that appear around the eyes. While they might seem unavoidable, it is possible for you to soften them with a simple and incredibly safe treatment – so you can turn back time and look as young and lively as you feel. The neuromodulators we use include BOTOX®, Dysport®, and Xeomin® and are the key to looking younger and more vibrant with no downtime and complete peace of mind. You can achieve a more refreshed appearance without surgical intervention and target those expression lines with incredible precision and long-lasting results. BOTOX® and other neuromodulators are considered some of the safest, most reliable cosmetic treatments available.
We are an Exclusive Provider of the RHA Collection of Fillers.
We carry a variety of dermal fillers that can address all your cosmetic needs and desires, giving you a more refreshed, invigorated, and contoured appearance. If age-related changes in facial volume have you looking older than you feel, dermal fillers may be part of the solution to restore a younger-looking you, right away!
But the problem with injectable fillers is there's just SO much to take in. From collagen to hyaluronic acid and Radiesse to Restylane, where does one start? Well, this is why we're here, to make the world of dermal fillers a little easier for you. You're welcome.
RHA • Radiesse • Revanesse • Belotero • Juvederm • Restylane
Cutting-edge RF microneedling system.
The # 1 MOST REQUESTED TREATMENT TO DATE

The world's first & only FDA cleared Pulsed Wave and Continuous Wave Radio Frequency Micro Needling device targeting both skin laxity and pigmentation for ultimate skin revitalization. With minimal down time, SYLFIRM X is designed to improve skin laxity, improve skin texture & tone, lifts & tighten, minimize wrinkles, minimize pores, treat acne & acne scarring, treat PIH, treat melasma & redness, and treat rosacea!
THE VAMPIRE FACIAL: MICRONEEDLING WITH PRP
The Vampire Facial combines both micro-needling and PRP in one innovative treatment to stimulate new collagen and elastin; regenerate healthy cell formation; and draw growth factors to the skin, resulting in a more youthful look. Vampire Facials address various skin concerns, including: uneven skin complexion, fine lines and wrinkles, acne scaring, dryness and more!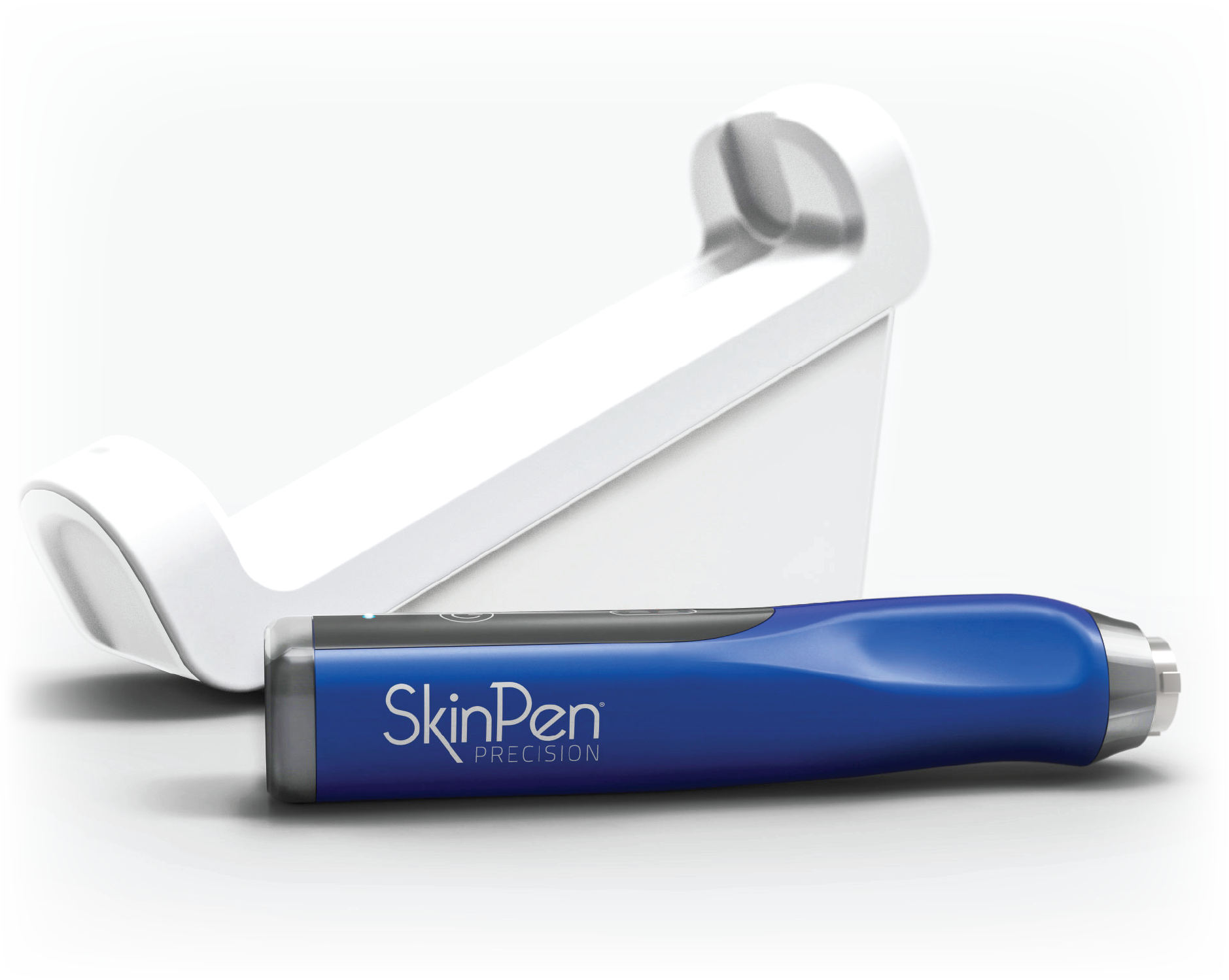 SKINPEN

As the very first FDA-cleared microneedling device, SkinPen is trusted by leading dermatologists, aestheticians, and other skincare professionals. Three steps in as little as thirty minutes targets facial acne scars and neck wrinkles, for smoother, more radiant, younger-looking skin. The SkinPen treatment works in three simple steps, designed to activate the skin's natural healing process. Following each session, the skin begins to heal itself, looking more renewed and rejuvenated over time. SkinPen is only used in professional settings and delivers dramatic results without the use of heat or chemicals.
AGELESS GLOW FACIAL

Ageless Glow Facial is our signature facial treatment that will leave you feeling rejuvenated and glowing from within!   The facial begins with a hydrating mask specially formulated with potent botanical extracts and nourishing ingredients to deeply moisturize and revitalize your skin. Next, you will experience the power of gentle exfoliation with our innovative enzyme formula that gently removes dead skin cells, smooths away imperfections, unclogs pores, and leaves your skin feeling silky soft, and renewed.   Your skin will then receive a boost of firmness and elasticity with our potent firming peptide mask. This treatment is packed with a blend of scientifically advanced peptides that helps tightens and lifts your skin, reducing the appearance of fine lines and wrinkles.
HYDRA-FACIAL – The Red Carpet Facial

Used with super serums made with nourishing ingredients that create an instantly gratifying glow in just 3 steps:
CLEANSE + PEEL which uncovers a new layer of skin with gentle exfoliation and relaxing resurfacing.
EXTRACT + HYDRATE which removes debris from pores with painless suction.
FUSE + PROTECT which saturates the skin's surface with antioxidants and peptides to maximize your glow!
EXOSOME

Exosomes (EVs) are tiny messengers derived from mesenchymal stem cells (MSCs). They work by generating signals that allow cells within the body to communicate with each other and ultimately direct the body's response to inflammation, injury, and healing. As nano-particles, exosomes are easily painlessly absorbed into the skin. They liberate a multitude of growth factors and regulatory molecules that bypass the long cellular division process to the straight replenishment and regeneration of the treated area. Exosomes can also be used to boost microneedling treatments and chemical peels, as they are able to penetrate the deeper layers of the skin and reduce downtime. They are extensively tested to provide the highest safety profile and purity standards.
DERMAPLANING

Dermaplane Facial From celebrities to influencers, Dermaplaning is trending as the most popular, effective way to achieve baby soft skin and remove unwanted hair. Dermaplaning is a method of controlled exfoliation that safely removes dead skin cells and unwanted hair on the top layer and leaves the skin looking and feeling silky smooth. It also assists the skin with a deeper absorption of applied products, helping soothe, heal, hydrate and leave the skin glowing. Dermaplaning can also remove fine wrinkles and deep scarring from acne.
DERMAPEEL
We offer a variety of cutting-edge chemical peel formulations that are specially designed to address the appearance of common skin concerns, such as:
 *Fine lines and wrinkles
 *Hyperpigmentation and sun damage
 *Acne and blackheads
 *Dry, dull complexion
When you come in for your appointment, our esthetician will customize your treatment plan to determine the best peel formulation for your specific concerns. Chemical peels are most beneficial when received in a series of three to six treatments, done once per month; however, you will see improvement in your skin after just one treatment!
VI PEEL

Carolina Healthspan offers six uniquely formulated VI Peel treatments designed to lift pigment, remove sun damage, alleviate acne and scarring, and fight fine lines and wrinkles. All our painless medium-depth VI Peels are safe for all skin types and tones with results in as little as 7 days! Fight sun damage, melasma, UV-induced pigmentation, excessive oil, acne, acne scarring, break-outp prone skin, oily and congested skin, wrinkles, fine lines, loss of elasticity and more!
PRX-T33

• 33% TCA + Hydrogen Peroxide with NO Peeling.
• Safe for All Skin Types: Fitzpatrick 1-6.
• No Downtime. No Pain. No Needles. No Surgery.
• Targets Aging Skin, Texture, Laxity, Wrinkles, Dull Skin for Complete Rejuvenation on Face or Body.
• Non-Photosensitizing: Can be used in Summer Months.
• Stimulates the Skin's Regenerative Process.
• Over 2 Million Treatments Performed in Europe.
• Amazing results! Immediate and Long Lasting.
Mermaid Wax is made by an Esthetician, for Estheticians. We strive to offer only the highest quality products to ensure your waxing experience is superior to all others. Our hair removal waxes, are safe to use from head to toe and remove both fine and coarse hair from the root. Mermaid wax does not sell any products containing Hazardous Chemicals.
Services:
• Auxiliary (armpit)
• Nose
• Eyebrows
• Upper Lip
• Chin
Eyebrow and eyelash tinting is a beauty procedure where semi-permanent dye is painted onto your eyebrows or eyelashes. The purpose is to make them appear thicker, darker, and fuller. The procedure lasts for 15 minutes, but the color stays on for about 3 to 6 weeks.
LONG-TIME LINER
The magic word is LONG-TIME-LINER® Conture Make-up. A recipe for beauty with regard to the most diverse of contours. It's not only about highlighting and giving support to natural beauty but also concealing problem areas in the skin's natural pigment. That means perfect eyebrows support the expressiveness of your face, your eyes are put on perfect display by eyelid lines and your lips look full and well-proportioned. We guarantee you precision, perfection and style.
Protect The Skin You're In
Every day your skin is exposed to the effects of the sun, lifestyle, and nutritional choices. At Carolina Healthspan we understand that the key to effective skincare products are consistency, quality, and potency. Our medical-grade skin care products contain powerful and effective active ingredients, and they have the formulation advanced enough to correct professionally diagnosed skin ailments on the surface and inside the deeper layers of skin tissue.
We are proud to offer our clients a carefully researched collection of skincare solutions that deliver results.
• Youth Effect MD™ Skincare
• SkinBetter Science™ Skincare
• NEOCUTIS® Skincare
• ALASTIN® Skincare
• SENTÉ® Skincare
Book Your Appointment Online
Our goal is to safely and effectively optimize your health in the most efficient manner using trusted and advanced solutions. Your outstanding experience at Carolina Healthspan Institute is at the center of our healthcare model. Experience the benefits that 30 minutes or more with a physician can mean for your health.
423C South Sharon Amity Rd.
Charlotte, North Carolina 28211
9601 Holly Point Drive Suite 200
Huntersville, North Carolina 28078
Charlotte: (704) 333-4817
Huntersville: (704) 727-5360
Have a question? Ask it here!
423C South Sharon Amity Rd.
Charlotte, North Carolina 28211 
9601 Holly Point Drive Suite 200
Huntersville, North Carolina 28078
Charlotte: (704) 333-4817
Huntersville: (704) 727-5360
Use the form below to schedule a free consultation with our team of integrative medicine experts.