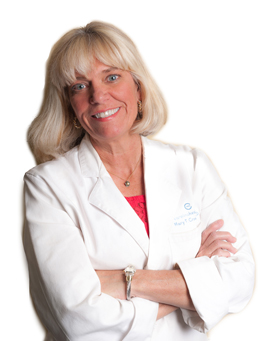 Mary T. Crowder, MD, is a magna cum laude graduate of Duke University and earned her medical degree at the University of Virginia. She completed her residency in Obstetrics and Gynecology at Lenox Hill Hospital in NYC before moving to Charlotte, NC in 1990, where she practiced full-time OB/GYN for 15 years with the Bradford Clinic.
Dr. Crowder specializes in:
After a brief sabbatical from practice in late 2005, she returned to the practice of office gynecology by volunteering her services at the Charlotte Community Health Clinic and also by establishing a Women's Clinic at the Matthews Free Medical Clinic in Matthews, NC. Both of these clinics serve the uninsured, working and unemployed residents of Mecklenburg and/or Union Counties.
In late 2007, she joined her former partner, Ronald L. Brown, MD, at Carolina HealthSpan.
Dr. Crowder is a Fellow in the American College of Obstetrics and Gynecology, a Diplomat of the American Board of Obstetrics and Gynecology, an active member in the Women's Division of the Mecklenburg County Medical Society, a former board member of the Matthew's Free Medical Clinic, and a former member of the editorial board of The Female Patient magazine.