What does Neurofeedback Help With?
Good health has many dimensions, but one of the most important and least measured is the health of our brains.
You're an individual, not a label. In Charlotte, NC, we use precise functional brain imaging, performance testing and physiological stress response measurement to understand the core problem leading to your symptoms and retrain your brain and body to function more optimally. You can improve your focus, mood, behavior, memory or physical response, all without the use of medication. If you have experienced any of the following symptoms or conditions, we can help.
Neurofeedback is Shown to be Effective with:
What is Neurofeedback?
During Neurofeedback training sessions, functional information, or EEG, is read from the brain using electrodes, and real-time feedback is provided, whether as an offset or reward to encourage the brain to shift towards a more optimal pattern. Repeated training, strengthened over a course of sessions, encourages a permanent change in brain function. Think of it like fitness for the brain, with your brain coach as the trainer. As your brain gets stronger, we'll continue to make it more difficult, encouraging strength in the new patterns. At a certain point, these new patterns become normal for the brain and more treatment is not necessary.
Sometimes we like to use the analogy of learning a language. Getting over your symptoms or condition via traditional drug or other therapies is like spending 4-years of college with textbooks and classroom work to become proficient in a language. Neurofeedback is immersion into another culture for three months, returning with fluency, new outlooks on life and thought processes in the new language.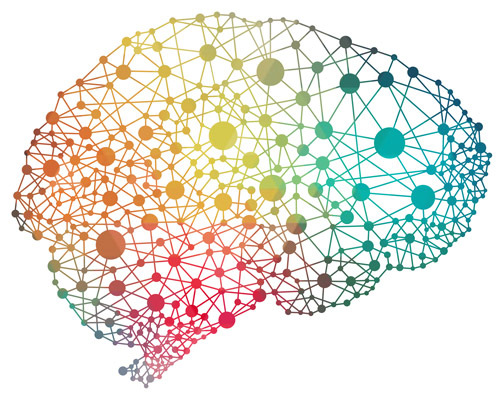 How do I know if Neurofeedback is Right for Me?
How can you know what is really going on if you don't look?
Good health has many dimensions, but one of the most important and least measured is the functional health of our brain.
Our medical doctors, board certified clinicians and technicians will work with you to develop a precise picture of your brain health and physiology. We use full-brain, functional imaging called qEEG, performance testing, physiological stress response measurement and a medical and neuropsychological review/examination to understand the entire picture of your brain health. Then we pinpoint the core dysfunction leading to the presenting symptoms. At this point, a course of treatment will be recommended which will most likely involve Neurofeedback and Biofeedback.
Learn more by clicking on one of the links below

Joe D.
NFL Hall of Famer
"I had over a 75% reduction in TBI symptoms in less than 3-months. This (Neurofeedback) is the best thing I've done for my Brain health in the past 10 years!"


Aly F.
Performance Coach
"Carolina HealthSpan offered me the chance to regain my brain capacity and power after suffering a severe TBI almost a year ago. Their assessment, treatment and healing of my injury put me back into my high functioning flow state and allowed me to return to my amazing work and personal life."


Chris B.
Songwriter
"Before starting I was experiencing a low like I'd never experienced before. I'd even contemplated suicide. With neurofeedback my whole world shifted, it was like gaining an extra tool in the toolbox. My creative process has improved, I have more clarity, I no longer feel that depression is an issue for me."

How is it Different at Carolina HealthSpan Institute?
Neurofeedback is not the same everywhere. There are many different assessment tools, feedback technologies and techniques which do not achieve the same results with every individual or every condition. We have spent years researching and developing the most advanced combination of tools and therapies to get you to your goals in the most effective and efficient manner possible.
Our goal is to safely and effectively optimize your health in the most efficient manner using trusted and advanced solutions.
Your outstanding experience at Carolina Healthspan Institute is at the center of our healthcare model. Experience the benefits that 30 minutes or more with a physician can mean for your health.
Let's Get Started!