Beyond our initial and follow-up panels, we have contracted with multiple specialized research and testing labs around the country to offer some of the most comprehensive testing of your body's levels available. The majority of the following tests are seen as preventive care, and insurance companies cover very little, if any of the cost. Also, not all doctors have access to these labs or tests. It is only because of our long-standing relationships that we receive the best price and priority delivery of results.
Patients visiting Carolina HealthSpan Institute for hormone deficiencies will be referred to LabCorp for specialized blood work. We test biomarkers like performance hormones, binding agents, thyroid and women's health diagnostics. This information gives our physicians a baseline from which to benchmark improvement. The real improvement, however, is how you feel using your laboratory figures as guidelines.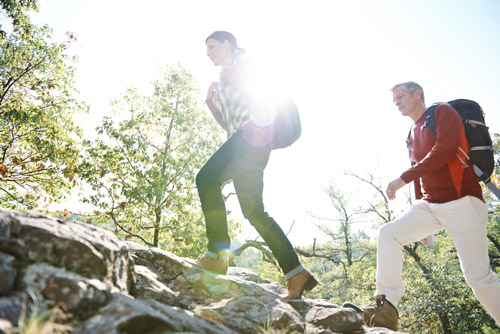 Gut Permeability Testing
Cyrex Test – To test food sensitivities, autoimmunity, intestinal permeability and reactivity to gluten. When we want to look at what is going on in the gut, we look to Cyrex Labs. We have found all their tests to be very comprehensive and helpful in pinpointing a problem that may start with leaky gut syndrome or food allergies. The most common arrays we use with patients are numbers 1 & 2. To find out more, visit Cyrex Labs or call one of our patient coordinators to see if one of these tests could be helpful to you.
Micro-Nutrient Testing
Overwhelming scientific evidence confirms that vitamin deficiencies are associated with disease processes and the overall condition of one's health. Vitamin, mineral and antioxidant deficiencies have been shown to suppress immune function and contribute to chronic degenerative processes such as arthritis, cancer, Alzheimer's, cardiovascular disease and diabetes. This body of research has been reaffirmed by the Journal of the American Medical Association (June 19, 2002-Vol 287, No 23). Micronutrient tests measure the function of 35 nutritional components including vitamins, antioxidants, minerals and amino acids within our white blood cells. Analyzing the white blood cells gives us the most accurate analysis of a body's deficiencies.
Neurotransmitters
HP Profile (Hypothalamus/Pituitary)
Provides measurement of 6 primary urinary Neurotransmitters: Serotonin, GABA, Glutamate, Dopamine, Norepinephrine and Epinephrine.
Neurotransmitters and hormones communicate and work together as one system, defining the essence of the brain/body connection and the emotional and physiologic response to perceived stress.
The HP (hypothalamic-pituitary) Profile analyzes the six main neurotransmitters involved in HP axis function. The major inhibitory and excitatory neurotransmitters are included to determine the degree of balance or imbalance in the neurotransmitter response of the Communication System.
Adrenal Testing
By Precision Analytical
Adrenal fatigue is a collection of signs and symptoms, known as a syndrome, that results when the adrenal glands function below the necessary level. Most commonly associated with intense or prolonged stress, it can also arise during or after acute or chronic infections.
Adrenal fatigue can wreak havoc with your life. In the more serious cases, the activity of the adrenal glands is so diminished that you may have difficulty getting out of bed for more than a few hours per day. With each increment of reduction in adrenal function, every organ and system in your body is more profoundly affected.
We test adrenal levels through an at home 24 hour dried urine test which has been found to be the most convenient and accurate method of testing. An instructional video has been posted to the right.
Toxic Element Clearance
Genova Diagnostics
The Toxic Element Clearance Profile is a toxic exposure test, which measures urinary excretion of a diverse range of potentially harmful elements. Both well-known toxics such as lead and mercury, and new technology toxins such as niobium are assessed in this toxic element test.
The Toxic Element Clearance Profile offers an advanced, comprehensive assessment of toxic and potentially toxic elements excreted in the urine. In addition to measuring classic elemental toxins, this profile includes elements used in medical, aerospace, nuclear, and high-tech electronic industries. Use of these potential toxins is increasing because of their growing commercial, industrial, and medical applications.
Health Consequences of Toxic Exposure:
Evidence suggests that chronic toxic element exposure can adversely affect:
Energy levels

Reproductive function

Cancer risk

Neurological development and function

Respiratory, cardiac, hepatic, and immune functions

Degenerative conditions
If you would like to know more information about the Toxic Element Clearance Profile, or other tests that Genova Diagnostics offers, such as Food Allergy Testing, please contact our office.
Our goal is to safely and effectively optimize your health in the most efficient manner using trusted and advanced solutions.
Your outstanding experience at Carolina Healthspan Institute is at the center of our healthcare model. Experience the benefits that 30 minutes or more with a physician can mean for your health.
Let's Get Started!