Are you experiencing symptoms of cognitive decline? Memory loss, confusion, agitation, slowed function, poor decision making and maybe even denial? Have you had an exam from a Neurologist and been given a diagnosis of Subjective Cognitive Impairment, Mild-Cognitive Impairment or Alzheimer's Disease? Are you scared of what the future may hold for you and your family, or have you lost hope?
As you read further you'll discover that your cognitive decline can be stopped, and even reversed. With the right program involving a comprehensive assessment, multiple treatment modalities and the right team of medical providers and coaches, you can regain your memory, executive function, focus and quality of life!
What is Cognitive Decline?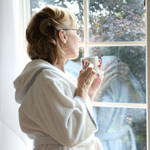 We call these living in the wonder years… "I wonder where my keys are?", "I wonder what his name is?" "I wonder if I left the stove on?". Some memory loss is natural, and tip of the tongue moments, or random occurrences of lost words does not mean you have dementia. We do understand that Cognitive Decline starts years, and even decades prior to the first symptoms, so if you are experiencing other symptoms in conjunction with a change in your memory, you should get an assessment.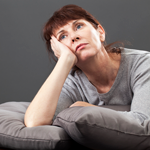 Dementia is an umbrella term for a general decline in neurocognitive abilities. Memory loss is often one of the earlier symptoms, along with confusion, reasoning, decision making, organization, comprehension and future planning. Alzheimer's Disease is the most common type of Dementia.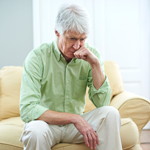 Subjective Cognitive Impairment (SCI)
You can recognize a change, but standard Neuropsychological testing cannot objectively show a decline. In many cases testing may show values "within range", but these values are not optimal for the individual. This may represent a decline from the person's earlier ability, but without the true "normal" baseline, there is no way to objectively show decline. SCI often lasts a decade or so before progressing to Mild Cognitive Impairment.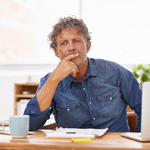 Mild Cognitive Impairment (MCI)
This typically follows SCI. Objective, Neuropsychological testing show that memory, reasoning, executive function, future planning, calculating or other cognitive abilities are abnormal, but the individual is still able to perform the daily activities such as dressing, eating and bathing. MCI may or may not progress to Alzheimer's, however taking action toward proper assessment and treatment at this stage is critical.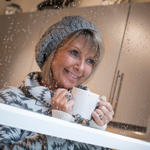 This form of dementia is marked by amyloid plaques and neurofibrillary tangles, however, contrary to conventional belief, there is growing evidence that neither is the cause of Alzheimer's. Today we have increasingly specific genetic testing and imaging, however Alzheimer's Disease is usually still diagnosed on the basis of a patient's symptoms. Once an individual progress to this stage, with the conventional standard of treatment, Alzheimer's is invariably fatal.
What are the Sub-Types to Alzheimer's?
Dale Bredesen, MD, the founding president of the Buck Institute, a UCLA professor and one of the world's leading Alzheimer's Disease researchers has developed a new model for Alzheimer's disease. After 25 years of research, it has been shown that there is no one cause of Cognitive Decline, but rather a multitude of factors creating a snowball effect to steer the brain into decline.
Dr. Bredesen's lab has identified over 36 factors which fit into three major categories or sub-types of Cognitive Decline. The good news is that all factors are identifiable, addressable and able to be optimized. However, the sooner, the better.
Alzheimer's Disease is what happens when the brain tries to protect itself from three metabolic and toxic threats:
Inflammation (from infection, diet, injury or other causes)

Decline and shortage of supportive nutrients, hormones and other brain-supporting molecules

Toxic substances such as metals or biotoxins (poisons produced by microbes such as molds)
To be successful in reversal of Cognitive Decline, you must first eliminate these three threats, remove the amyloid itself, then rebuild the synapses and pathways the disease destroyed.
What's the Current Assessment Look Like?
Here's the average assessment for Alzheimer's Disease from one of the country's top Alzheimer's research and treatment centers.
Assessment:
MRI of the Brain (without Volumetrics)
MoCA – Montreal Cognitive Assessment
Labs:
Complete Blood Count
Metabolic Panel
Thyroids (no other hormones)
B12
Instruction:
Keep an eye on disabilities, including decline in ability to manage money, medications and transportation.
What does our Assessment Look like?
MRI of the Brain with Volumetrics for Hippocampal Atrophy

qEEG of the Brain for physiological function and communication between networks

Computerized Brain Performance Testing (Memory, Executive Function, Attention, Flexibility, Processing Speed)

Montreal Cognitive Assessment

Neuropsychological Assessment
Physiological response to stressors

Heart Rate Variability

Spirometry

Sleep assessment

Lifestyle assessment (Nutrition, exercise, stress, sleep)

Body Mass Index
Labs:
Genetics including APoE-4 status

Inflammatory markers

Hormonal function (full hormone panel)

Homocystine

Insulin resistance

Metabolic Pannel

Toxin exposure (metals & biotoxins)

Microbiome status

Gut and Brain Permeability

Nutritional deficiencies

Fatty & organic acids

Food sensitivities
Instruction:
Identification of your Cognitive Decline subtype and a detailed step by step, individualized program to address all deficiencies, attack the multiple root causes of decline, modify lifestyle design, halt and reverse cognitive decline.
The Essential Tenants of Cognitive Decline Treatment




Toxin Elimination & Avoidance



Neurofeedback & Neuromodulation



Why a Comprehensive Program is the Only Model Shown to be Successful in Reversal of Cognitive Decline
To date, 244 potential Alzheimer's drugs have gone through extensive clinical trials. 243 drugs have failed these trials, showing no improvement vs. placebo and in many cases worse decline. Only one drug in over a decade has passed the FDA's guidelines, it has a minimal effect in the best cases and comes with its' share of side-effects. The idea of a Mono-Therapy for Cognitive Decline needs to be put to rest.
It takes years and in many cases decades for symptoms of Cognitive Decline to appear. This means your lifestyle, environment, diet, injuries, exposures, infections and more have lead to this point. The only way to halt and reverse the decline is to fix what caused it in the first place.
Since 2004 our medical professionals, starting with Dr. Brown, have been educating and coaching individuals in ways to optimize their health and protect from future disease process. Those diseases include Heart Disease, Osteoporosis, Diabetes, Neurodegeneration and more. Cognitive Decline including Alzheimer's has shown to be no different. Even with the added genetic risk factors, individuals following our protocols for diet, exercise, avoidance of toxins, sleep hygiene, supplements, proper hormone effect and cognitive stimulation, have a far decreased risk of any type of Cognitive Decline.
Want 1-1 Support to Help Medically Assess and Guide You Toward Reversal of Cognitive Decline or Alzheimer's Disease?
Your situation is unique, and deserves the attention of a team of medical and mental health specialists, along with health coaches to help you achieve your health needs and goals. Schedule a call so we can learn more about your health, your family, the current challenges you face and your health & life goals for the future. We'll also discuss how our team works with patients in our high-touch programs.
How is it Different at Carolina HealthSpan Institute?
There are many different terms and organizations for medicine outside of the traditional circles. Alternative, integrative, functional, anti-aging, preventive, proactive, holistic… The key is finding the right group of healthcare providers, lead by Medical Doctors with a never-ending thirst for knowledge and understanding of how to really solve the conditions and issues of their patients. Since 2004, Dr. Brown has been identifying and treating the root causes to his patient's symptoms. Our team has grown from one to nine medical and mental health providers, our services and knowledge has expanded, but our principles have not. Proper education and certification is critical and our providers are all board certified in their specialty. However, experience is of the utmost importance, and we've helped over 10,000 individuals take control of their health and improve their lives!
What Can I Expect From My Visit?
We start with up to one hour with every patient. This first visit will be with one of our Medical Doctors, and you will be asked to fill out some medical and health information prior to the visit. After understanding your current health concerns and some history, one of our MD's will discuss the details of our programs and together you will mutually decide if one of our programs is the right fit for you, your health goals and timelines. If it's a match, we move forward and will schedule some diagnostic testing, office visits and get you set up with one of our health coaches or patient liaisons. Usually, programs last up to six-months and contain education, diagnostics, office visits and various forms of treatment. You will become an active partner in achieving your health goals rather than a passive participant. Together we'll get you feeling better than you can remember, and ready to tackle life with a new set of habits, education and mindset to stay on the path towards optimal health!

Christie B.
Mom
"Since doing Neurofeedback in the summer, I feel like a different person. Neurofeedback has really helped change my life and I feel like I'm getting to know myself in a new way without all my anxieties!


Chris K.
Local Business Owner
"When I came in I was experiencing a lot of panic attacks and anxiety. Panic made me afraid of doing everyday things like driving, flying and working in a tall building uptown. With neurofeedback, I was able to conquer my fears. I just feel like a normal person now."


Caroline C.
Flight Attendant
"I am a 57 year old flight attendant who lives in Florida and feels unquestionably Dr. Brown and the Carolina HealthSpan Institute has literally changed the way I migrate my way through life as a woman in her fifties and travels a lot."

P.S. Our ReConnect Programs are not for everyone, and you will see a Medical Doctor, specializing in Functional Medicine and Brain Enhancement before we ever determine if you are a good fit or not. Space is limited because of this high-touch, comprehensive approach. If you schedule a call from this page, your initial 1-hour appointment with one of our Medical Doctors will only be $97.
Let's Get Started!